It's time to get this show back on the road!!!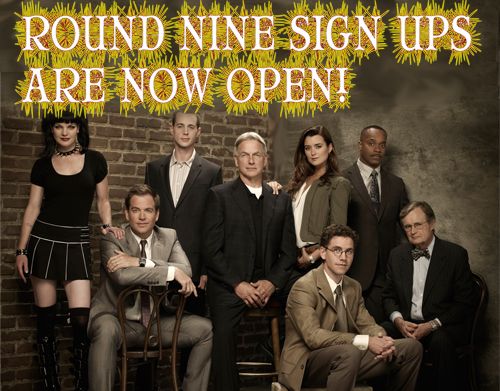 Surprise! You didn't think we'd forgotten all about this, did you?

I hope your Christmasses have been wonderful and that the New Year celebration will be just as great for you!

Here's a reminder what mafia is:

Players are secretly assigned roles: either "assassins", who know each other; or "innocents", who know only the number of assassins amongst them. In the game's "night" phase the assassins covertly 'murder' an innocent, in their own assassin's chat. During the day phase, all of the surviving players debate the identities of the assassins and vote to lynch a suspect. However, if the voting ends up in a tie, no one dies.
Play continues until all of the assassins have been eliminated, or until the assassins outnumber the innocents.

What is it about?

Well,
ncismafia is all about the characters of NCIS and NCIS: Los Angeles.

What do I do?

You sign up as a character from NCIS or NCIS: Los Angeles. Any character. Dead or Alive. And then? Play and enjoy the ride!

But I've never played before!!!

Your round mod is more than willing to help you out.

WE HAVE RULES!

( the almighty rulesCollapse )

What are the times we play?

The daytime roles and main game will run from 7am EST to 7 pm EST (12 pm to 12 am GMT).

When do we play?

When there have been at least 10 people signing up, we shall discuss the start date of this game, but obviously somewhere in January 2013.

Okay, this sounds great! Where do I sign up!

Leave a comment with your username, your first character of preference and your second character of preference and see the list of names grow with yours on it!


Our players!


meekosan - Ziva David

pink_thunder17 - Kensi Blye

stargatefreak26 - Abby Sciuto

more players needed!